The following resources may be of interest or helpful.
Please note, Kangaroo Kids Designs cannot accept any responsibility for the service and outcome should you choose to use one of these companies.
As always, due diligence should be practiced.
---
File Printing
Our digital products can easily be printed at home. Simply select the appropriate settings on your printer for the desired outcome.
UPLOADING AND ORDERING ON-LINE
AUSTRALIA
Officeworks:
https://www.officeworks.com.au/print/print-and-copy?cm_sp=all:mega-menu::::print-copy
(choose document rather than photo print – it is cheaper and you can choose the paper weight-I recommend 200gsm)
Vista Print:
https://www.vistaprint.com.au/
Big W:
https://www.bigwphotos.com.au/collections/digital-prints
K-Mart:
https://www.kmart.com.au/photo-centres
USA/INTERNATIONAL
It is difficult for me to offer an international selection due to geographic
location and the plethora of choices internationally. I can however,
recommend Prints of Love.
They offer free shipping throughout the USA and a speedy turnaround service. Their quality, customer service and what they stand for is the reason I have partnered with them:
Prints of Love:
https://printsoflove.com/kangaroo-kids-designs/
---
WebSite Hosting
We would like to boast about the company we've chosen to host our website. If you are considering starting an on-line business or need fast, reliable and secure hosting for your website, then look no further than Hostpapa!
There are many reasons we recommend Hostpapa, however, the most important ones, we think, are:
FAST: built on the best available technologies
SECURE: highly specialized security team to address web security threats
SUPPORT: 24/7 live help – invaluable!
But don't just take our word for it. Click the banner above or below or any of the bullet point links to find out more.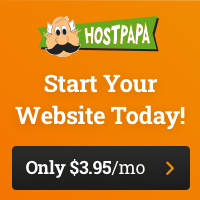 ---
*Kangaroo Kids Designs is a participant in affiliate advertising programs designed to provide a means for website owners to earn advertising fees by advertising and linking to websites offering such programs. See our disclosure for more information.
---